Winter Flowers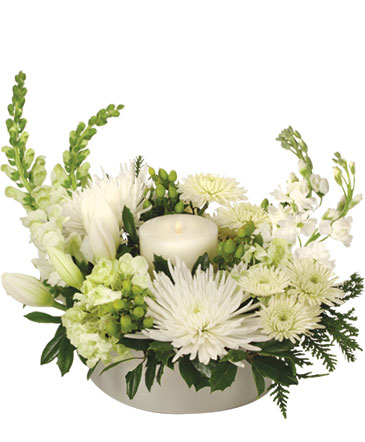 This stunning arrangement will bring warmth to those chilly nights! The radiant white snapdragons and graceful white Fuji mums pair beautifully with the elegant white tulips and superb green hypericum, creating a truly delightful bouquet. Peaceful and alluring, Snow Wonder is a whimsical wonderland—no snow needed!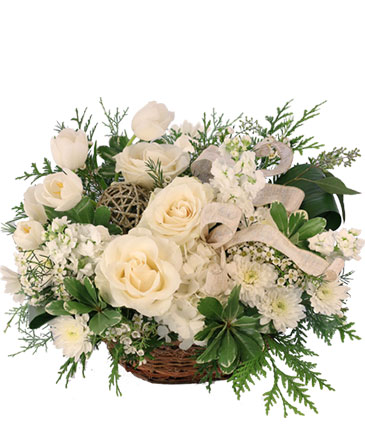 Snowy Spectacular
Basket Arrangement
"Spectacular" only begins to describe this delightful basket! With enticing white roses, dreamy white daisies, timeless white tulips, and more, Snowy Spectacular is brimming with charm. Splendid and alluring, this radiant arrangement is the perfect way to welcome the winter season!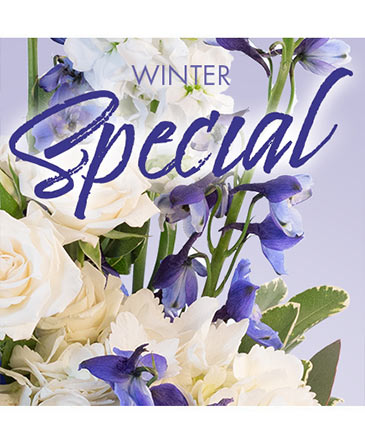 Winter Favorite
Designer's Choice
Enjoy the warmth and comfort of the indoors this winter with a beautiful flower arrangement! Our Winter Weekly Special is just what you need to make your home feel cozy this season. Treat yourself to these beautiful flowers designed by our expert florists or send them to someone you love today!
Let ADNARA FLOWERS & MORE take your breath away with the beauty of winter flowers. Hollies, pine, cedar and poinsettias are all traditional winter favorites. Send an all-white floral design to remind one of fresh snow. Get festive by adding ornaments to your winter flowers. Winter flower arrangements make the perfect centerpiece for any seasonal party. Make someone's day by sending them beautiful winter flowers from ADNARA FLOWERS & MORE.