Kwanzaa starts Dec 26th
CELEBRATE LIFE TRADITIONS
Floral Arrangment
Kwansaa a traditional celebration. This colorful arrangement With Red Carnations, White Poms, Cones, and Wire decorations, can be given as a gift or a decoration for your home.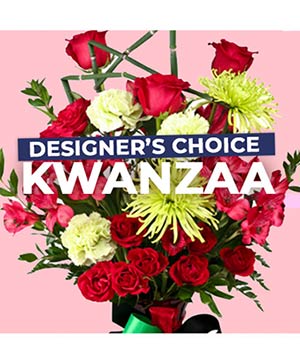 Kwanzaa Florals
Designer's Choice
Flowers are a wonderful way to display the beauty of nature and the gifts it provides each and every day. Decorate the table for a celebratory feast or show your loved ones how much you appreciate them with a lovely floral arrangement. Allow our designers to help you highlight all the traditions, culture, and community with beautiful flowers that are sure to bring warmth to your heart and a smile to everyone's face!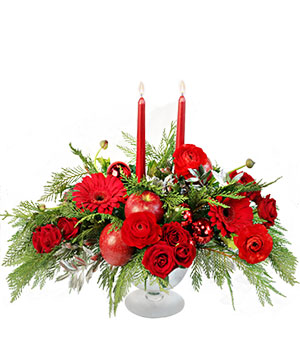 Fruits of the Season
Floral Arrangement
You can't get much more festive than this! These beautiful holiday flowers make the most stunning centerpiece to light up your family dinner. With apples, ornaments, candles, and fresh red flowers, Fruits of the Season will have everyone feeling festive and in the spirit of the season!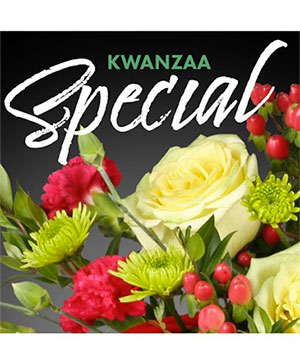 Kwanzaa Special
Designer's Choice
Send your loved ones some striking blooms to wish them a Happy Kwanzaa! Our designers will create something that perfectly commemorates the occasion and holiday celebrations. Surprise the ones you love with our Kwanzaa Special today!