Just Because
Let Adnara Flowers & More help you....Say it with Flowers and Gifts,
Thank you
I'm sorry
I love you
Hope you're having a good day
Hope you're having a better day
Good luck
Congratulations
I miss you
I wish I could be there
Forgive me
AT ADNARA FLOWERS & MORE in FAIRFIELD, CA, WE HAVE CONCERIAGE SERVICES FOR THE UNIQUE GIFTS.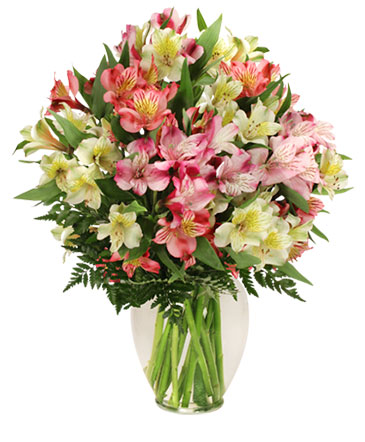 Alluring Alstroemeria
Arrangement
Capture their attention with these springtime flowers! Yellow, pink, and hot pink alstromeria make the perfect spring arrangement. Call us or buy online from us today! (SUBSTITUTIONS MAY BE NECESARY)
Shown at $65.00
ALLURING ALSTROEMERIA
ARRANGEMENT
Ginger Vase, Foliage: Leather Leaf, Bicolor Yellow Alstroemeria, Hot Pink Alstroemeria, Pink Alstroemeria.
Capture their attention with these springtime flowers! Yellow, pink, and hot pink alstromeria make the perfect spring arrangement. Call us or buy online from us today! (SUBSTITUTIONS MAY BE NECESARY)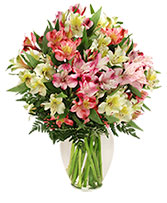 $55.00
$65.00
$75.00
Shown at $65.00
Shown at $65.00

ALLURING ALSTROEMERIA

ARRANGEMENT

Ginger Vase, Foliage: Leather Leaf, Bicolor Yellow Alstroemeria, Hot Pink Alstroemeria, Pink Alstroemeria.

Capture their attention with these springtime flowers! Yellow, pink, and hot pink alstromeria make the perfect spring arrangement. Call us or buy online from us today! (SUBSTITUTIONS MAY BE NECESARY)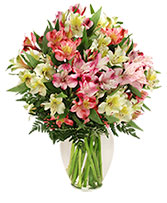 $55.00
$65.00
$75.00
Shown at $65.00