Admin Professionals Day is April 27th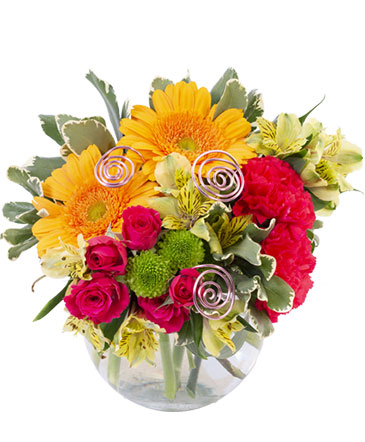 This bouquet is full of heat! Featuring a hot mix of yellow gerberas, hot pink carnations, spray roses, and more, Fiery Pink will light up a room and bring warmth to those who receive it. Send someone you love this exquisite bouquet today!
Secretary's Day is a day dedicated to showing appreciation for the executive assistants and administrative professionals who work so hard for you. ADNARA FLOWERS & MORE in FAIRFIELD, CA has great gift ideas that are certain to show just how much you really care.
ADNARA FLOWERS & MORE offers customized assorted floral arrangements and gift baskets to fit your needs. Roses, daisies, or plants are a great way to say "Thanks" this Secretary's Day, while a gift basket filled with your secretary's favorite things is a thoughtful, personal way to show your appreciation as well. Browse and order online or call us to place an order with ADNARA FLOWERS & MORE in FAIRFIELD, CA this Secretary's Day.